As the latest of the Villa's rooms, Mimosa differs in its colors and materials. Its natural wood floor, as well as the different shades of green on the walls...
On the first floor of the main building, overlooking the park and the pool, the suite Marie Galante is both spacious and bright. Its decoration highlights...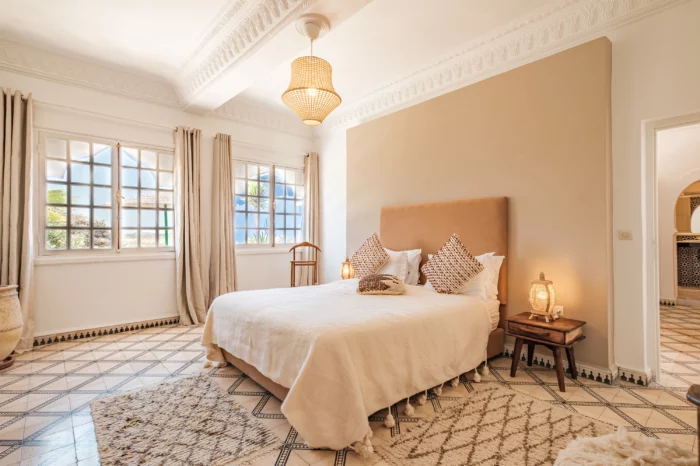 Situated in the heights of the property, the suite Majorelle is luminous and spacious as well.It has a separate television lounge, and a beautiful fireplace...