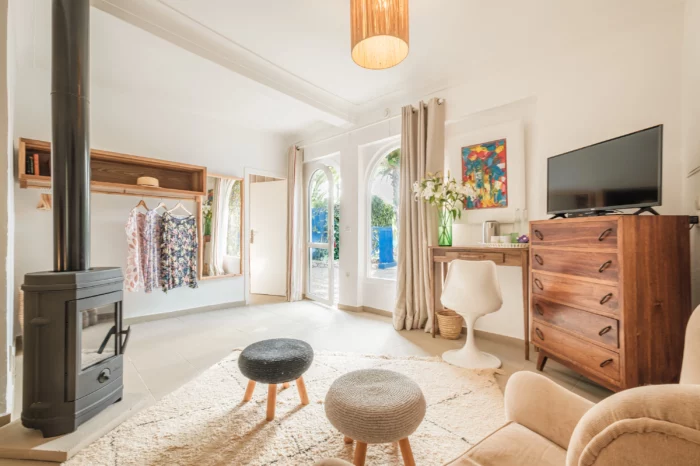 With its red cloth and its "tropicalist" paintings, the suite Les Saintes is a hint to the colorful world of the painter Didier Spindler, the former...
Raphia is one of the Villa's superior rooms. It gets its name from the plant, the braided fibers of which are used to ornate lighting fixtures and mirrors....
As the latest of the Villa's rooms, Mimosa differs in its colors and materials. Its natural wood floor, as well as the different shades of green on the walls...